In this gorgeously shot feature, Emma is an eccentric free-spirit, who spends joyful days tending her pig farm in the German countryside. With her untamed vitality and love of animals, she is able to turn slaughter-time into a romantic art of compassion. Life would indeed be blissful, if not the bank, threating to foreclose on her heavily indebted farm. That's where Max, an unobtrusive, soft-spoken car salesman comes in. Max has just learned that he has only a few weeks left to live, before pancreatic cancer steals his life away. With desperate hopes of running off to Mexico, Max steals a bundle of money, crashes a stolen Jaguar and lands in a heap on Emma's farm. Things couldn't have worked better.
The gentle, yet feral romance that ensures between there two opposites, as they try to hide from their predators, is filled with the delicious home-grown food, the ecstasy of nature and the life force that Emma pours into Maxs soul. Max's fate may indeed ne no different than that one of Emma's pigs. But maybe just a few weeks deep, primal love can be enough for anyone's lifetime.
Leslie Kramer – Hamptons International Film Festival 2006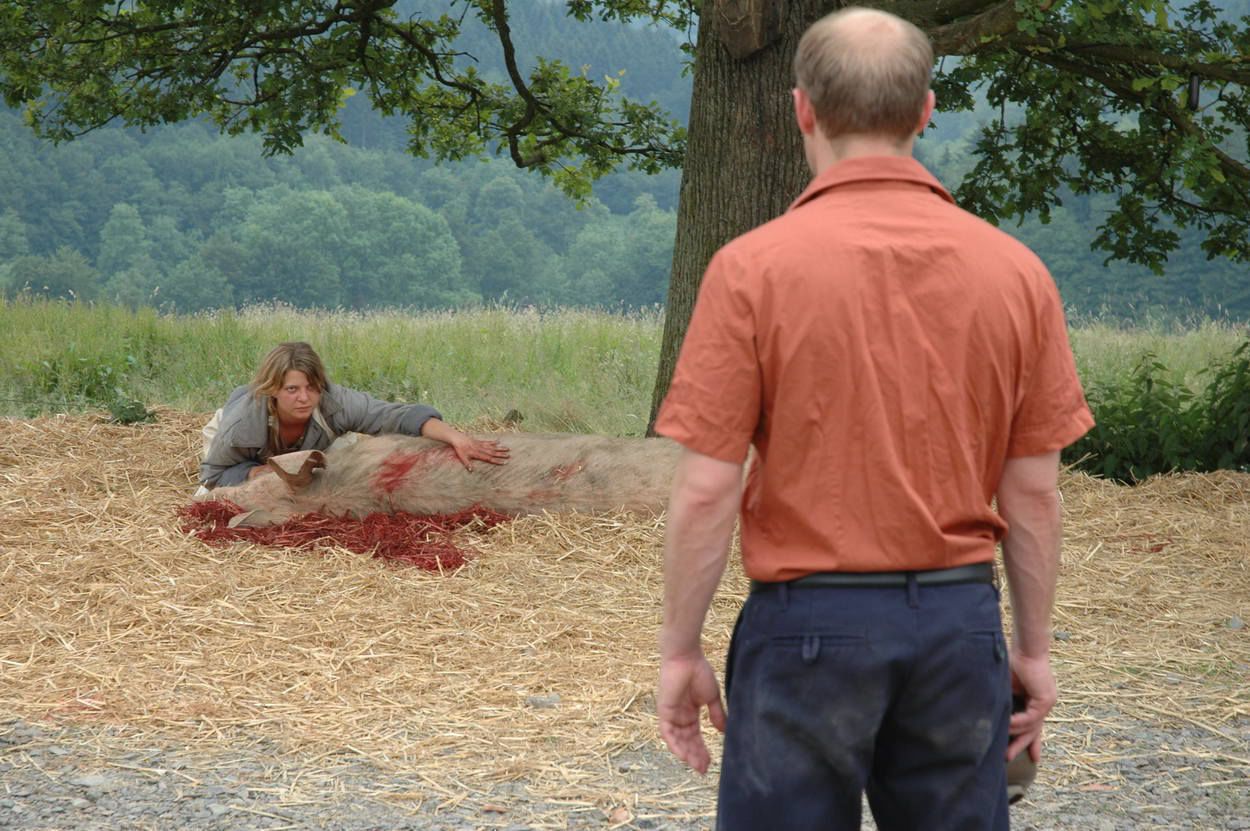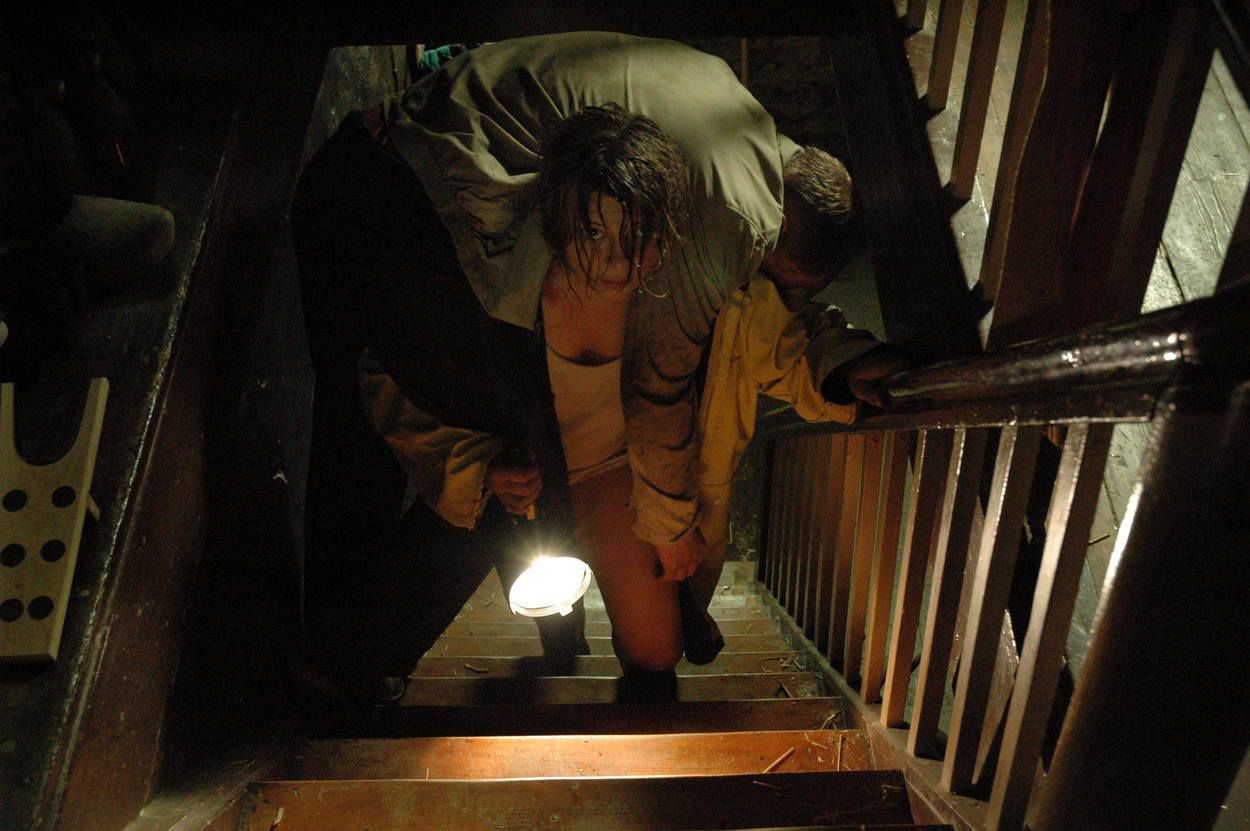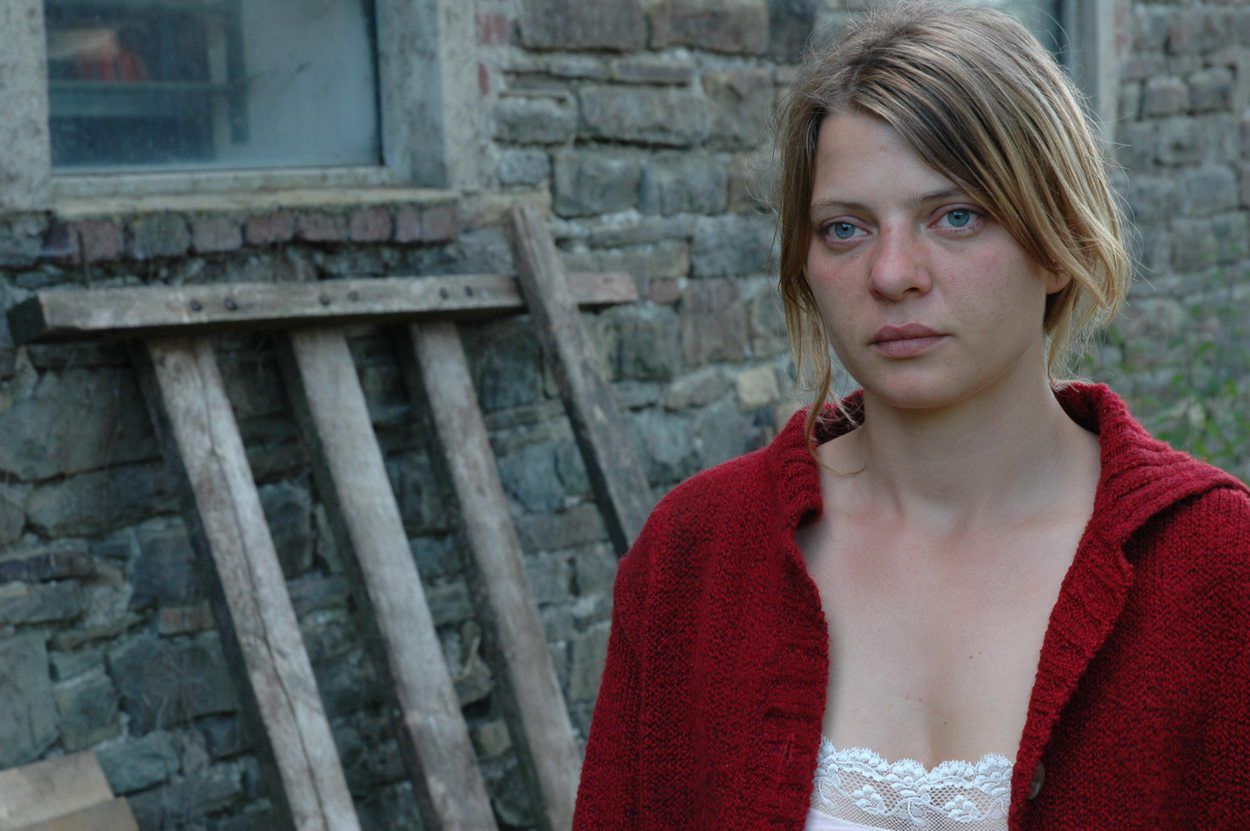 ---
Cast: Jördis Triebel, Jürgen Vogel, Hinnerk Schönemann, Martin Feifel, Karin Neuhäuser, Nina Petri
Directed by Sven Taddicken
Written by Ruth Toma, Claudia Schreiber based on the novel by Claudia Schreiber
Produced by Wüste Film / Wüste Film-West
Awards:
Nominiert zum Dt. Filmpreis 07: bester Film, beste Hauptdarstellerin, bester Nebendarsteller, bester Ton
Filmfest München 06: Schauspielerpreis für Jördis Triebel
Bayerischer Filmpreis 06 Bester Schauspieler (Jürgen Vogel)
Hamptons Int. Film Festival 06: Audience Award + Best Screenplay
Festival de Cine Sevilla 06: Audience Award
Festival des Deutschen Films in Paris 06: Publikumspreis
Festival International du Film D´Auteur de Rabat 07: Grand Prix Hassan II
9th Taipei Filmfestival 07: Hauptpreis New Talent Competition
Festival du Film d´Amour Mons: Grand Prix du Festival, Prix Cinefemme, Beste Hauptdarstellerin (Jördis Triebel)
Gilde Filmpreis der Filmkunsttheater 2007: bester deutscher Film
---
---
Happiness comes at a price in "Emma's Bliss," though general auds will agree the fee is largely worth it. Sophomore feature by helmer Sven Taddicken ("My Brother the Vampire") hitches appealing leads to handsome lensing for story of an insolvent farm girl finding love with a man running from fast-approaching mortality. Side characters are stock-in-trade, but protags are more fully fleshed out, especially Emma herself, whose appeal never slackens. Already winner of several awards on the fest circuit, pic has an unpretentious pull that could draw limited arthouse coin offshore.
Emma (Jordis Triebel) starts out like a poster girl for Teutonic farm-gal charm. Buoyant opening scenes of her frolicking with her pigs set a playful and carefree tone, until she tenderly slits a sow's throat while whispering words of affection. Expert editing intercuts this with shots of used-car dealer Max (Juergen Vogel) in a CAT-scan cylinder. Together the two scenes nicely summarize everything to come.
Max's results aren't so good: pancreatic cancer, with just a few months to live. Usually uptight, he now steals ill-gotten profits from the dealership and takes off in a Jaguar with the idea of leaving the country. His boss, Hans (Martin Feifel), gives chase until, in a beautifully handled sequence, Max loses control and the car careens down the hill — all in slow-mo, with Zarah Leander on the soundtrack.
Emma pulls him and the stolen cash from the wreckage, nursing his wounds but denying any knowledge of the money, which she sets aside to pay off the farm's major debts. For the dying Max, it looks like fate has dealt him another bad hand, but slowly he realizes that spending his last days with this isolated farm girl is a lot more fulfilling than expiring at a Mexican beach resort.
Script is best when concentrating on the feral Emma and uptight Max, enjoying their burgeoning love story without shying away from darker strains underneath. Vogel's perf is solid but pic is Triebel's all the way. She throws herself into Emma's animal-like nature with gusto, though never going over the top and always remaining aware of the character's full inner life.
D.p. Daniela Knapp, who also collaborated on "Vampire," creates lovely widescreen compositions that take advantage of natural light to enhance the sense of country charm. Songs are nicely integrated, though incidental music occasionally plays up sentiment.
Jay Weissberg, Variety 02/2007
---